Connecting More Than Floor | Nibav Lifts
We're Building A Smarter, Faster, And Helping Cities Grow Sustainably
Connected Elevators Open Up Now Luxury In Every Home
Welcome to Nibav Home Lifts
Unlock Luxury Living: Make Your Home More Convenient Today!
Nibav Lifts is a brand that specializes in manufacturing certified Home lifts. We offer a wide range of home lifts, and Vacuum Lifts to meet the specific needs of homeowners and small-scale buildings. Our lift elevator provides increased accessibility for homes to take immense pride in delivering safe, reliable, and customizable lift elevator solutions.
Technology
Our lift elevators are designed for easy installation and maintenance, making them a valuable addition to any property. NIBAV Vacuum Lifts has disrupted the mobility solutions market with its revolutionary pneumatic technology. Our pneumatic vacuum elevators are designed with cutting-edge technology that enhances the homeowner's lifestyle and adds a touch of opulence to their place. Our house lifts utilize the most abundant resource on earth, 'AIR,' thereby making them energy-efficient and eco-friendly. Nibav's pneumatic vacuum elevator is a compact-modular home elevator that can be easily installed in any residence.
TÜV SÜD Certified Home Lifts
TÜV SÜD certification is an internationally recognized certification. Our lift company in Malaysia's product or service has met strict safety and quality standards. It is granted by TÜV SÜD, a certification organization based in Germany that evaluates products and services through rigorous testing and assessment procedures.
Nibav has been lauded for having obtained the TÜV SÜD certification as it serves as a testament to its commitment to providing top-notch, safe, and dependable house lifts. Nibav has demonstrated its dedication to providing the best home elevator solutions available in the market by obtaining the TÜV SÜD certification.
Air Powered Vacuum Home Lifts in Malaysia
01
Self-supporting Home Lifts
A self-contained Home Lifts Malaysia manufactured of bulletproof glass, aircraft-grade aluminum, and galvanized steel.
02
Safety Standard Glass Lifts
It has an elegant design, Satisfies European safety standard glass lifts, and has zero impact on your home's infrastructure.
03
Less Home Lift Maintenance
Our Home Lifts in Malaysia use less energy than a home appliance, require 90% less home lift maintenance than alternatives, and only need a small space to be installed.
Home Lifts in Malaysia
Introducing The Most Effective Residential Lift Elevator With Safety Features: Nibav's Home Lift Elevator!
Nibav home lifts - Installation in 24 hours! No civil work required! Enjoy the convenience of an home elevator in your home with zero hassle.

Easy Lift Installation
Australia's cutting-edge technology and European precision – we offer superior quality at competitive prices. Enjoy the benefits of advanced technology at affordable lift prices!

Value and Quality
Are you looking for a lift that arrives at your home in semi-assembled form? Our engineers make it easy for you – they will assemble it like a Lego!

Completely Knocked Down Structure
What's new in Malaysia elevators?
Vacuum
Home Lifts

Malaysia 2022 Model
The New Series II is the consequence of arduous and meticulous research and development.
Nibav Vacuum Home lifts seems to be the outcome of advanced tech, framework, and, most importantly, it provides a comfortable and beautiful experience.
New Series becomes the World's Best Pneumatic Vacuum Home Lift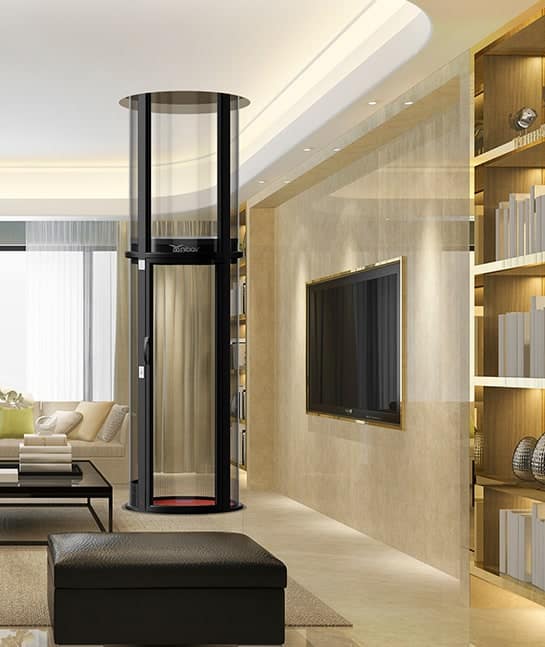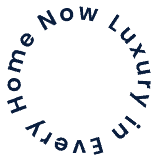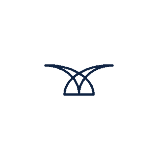 Our elevators Malaysia standard colors are Pure White and Cream; you can also choose from our custom color range, which includes silver Grey, Pebble Grey, Terracotta, Jet Black, and Gold.
Australian Technology, European components, and world-class industrial efficiency across our Southeast Asia factories is the mix that allows us to offer the lift elevator is best of all worlds yet at an affordable level.
Models of Nibav Vacuum Home Elevators
lift malaysia design can fit two people in the Vacuum Home lift and can reach up to four levels including the ground; our configuration alternatives are integrated (Power on Top) or Split (Remote Power).
You can choose door opening orientation, and you can even choose to have a dual exit per floor as an alternative.
Let us begin our Journey with Nibav Home Lifts in Malaysia
The new Series II of Nibav Home Lifts 2022 design is miles ahead of its predecessor and generic home lifts, with significant technological and aesthetic upgrades.
Special Glass
Polycarbonate (250 times stronger than glass)
Electrical Requirement
230V, 60/50 Hz, 22-amp single phase power
Special Glass
Polycarbonate (250 times stronger than glass)
Electrical Requirement
230V, 60/50 Hz, 22-amp single phase power
Color Options
NIBAV's wide range of color options makes sure the elevator will blend with any interior decor
Download Your Free Home Lifts Brochure
Get Started Today.
Nibav Home Lifts Price Range in Malaysia
Nibav Home lifts come in an Affordable Home Elevators price range, however, with customization, the cost of our elevators varies accordingly. Nibav Home Elevator Cost in Malaysia typically the product ranges starts from MYR 88000 to MYR 118335 depending on the size and type of lift. Our lift elevators are used advanced safety features.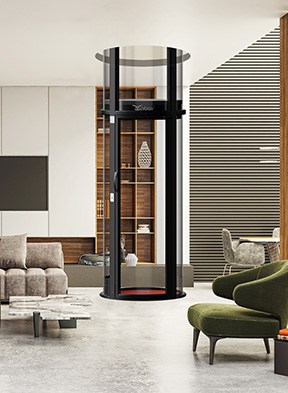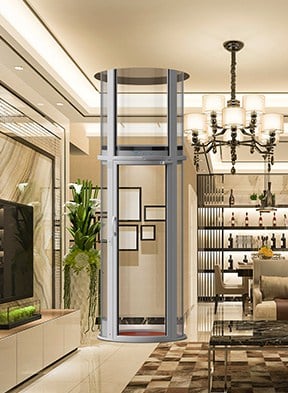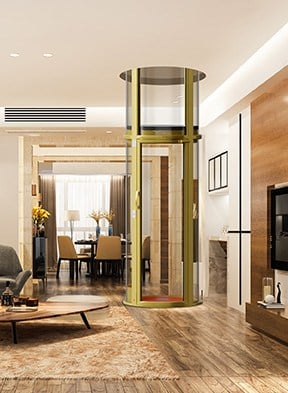 01
Grease Less Technology
Nibav lifts offers vacuum lifts in Malaysia at affordable prices. Experience the future of home elevators with Nibav's Series 3 model integrates 'Grease Less Technology'.
02
Adjustable Soft Landing
Eco-Friendly European Quality Luxury home lifts by Nibav Lift in Malaysia. Series 3 lifts' Adjustable Soft Landing (ASL) in the user's landing experience is on each floor.
03
Error Log System
Nibav Series III World's Quietest, Smoothest, and Largest Home Elevator can be installed in any home.The error log system in Series III maintains a log of errors help to Lift service.
We specialize in the quick installation of high-premium quality home lifts and elevators in your home.
World-Class
Home Lifts

Technology
Requires only 1010 mm diameter for installation.
No weight-bearing wall is needed to support our Home lifts.
Available up to 4 levels.
1-year warranty.
24-hour installation guaranteed for lifts.
We Manufacture the World's Best Home Lifts
Key Advantages Offered By Nibav Vacuum Home Lifts

Compact and Comfortable
Our home lifts require only a base space with a 1010 mm diameter which will go along vertically, offering a comfortable cabin space for two people.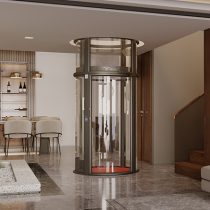 Light Weight
Small Home Lifts are manufactured using a combination of Aluminium and Galvanised Steel, This allows the elevator to be lightweight without compromising its strength.
No Machine Room Required
Our home lifts do not require extra room for installation of the lift's engine or any other structural requirements; which allows you to optimize your space, protect the integrity of your home and quickly install the lift.

360-Degree Panoramic Glass View
It is quite common for one to get claustrophobic especially when traveling in an enclosed elevators. Nibav Vacuum Home Elevators allows you to enjoy the panoramic view of your home in all its glory.
Ecofriendly
Nibav Home Elevator operates on single-phase power and consumes only 3.7 kVA of power while ascending. During descent, this elevators consumes ZERO power which makes it an eco-friendly home lift.

Superior Aesthetics
The Nibav Home Elevator has impeccable aesthetics ranging from customizations to choice of colours elevators , panoramic glass views and a lot more.
Awards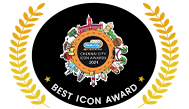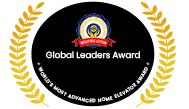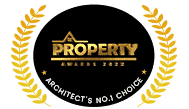 Client's Testimonials
Hear Our Awesome Client's Review
We live in a 3-storey house, and the abundance of stairs has become a challenge to us and Nibav lifts have become a game changer. Its functionality and design have made us fall in love with the setup. We highly recommend Nibav to anyone seeking a reliable and aesthetical solution for vertical mobility.
Our Worldwide Appearance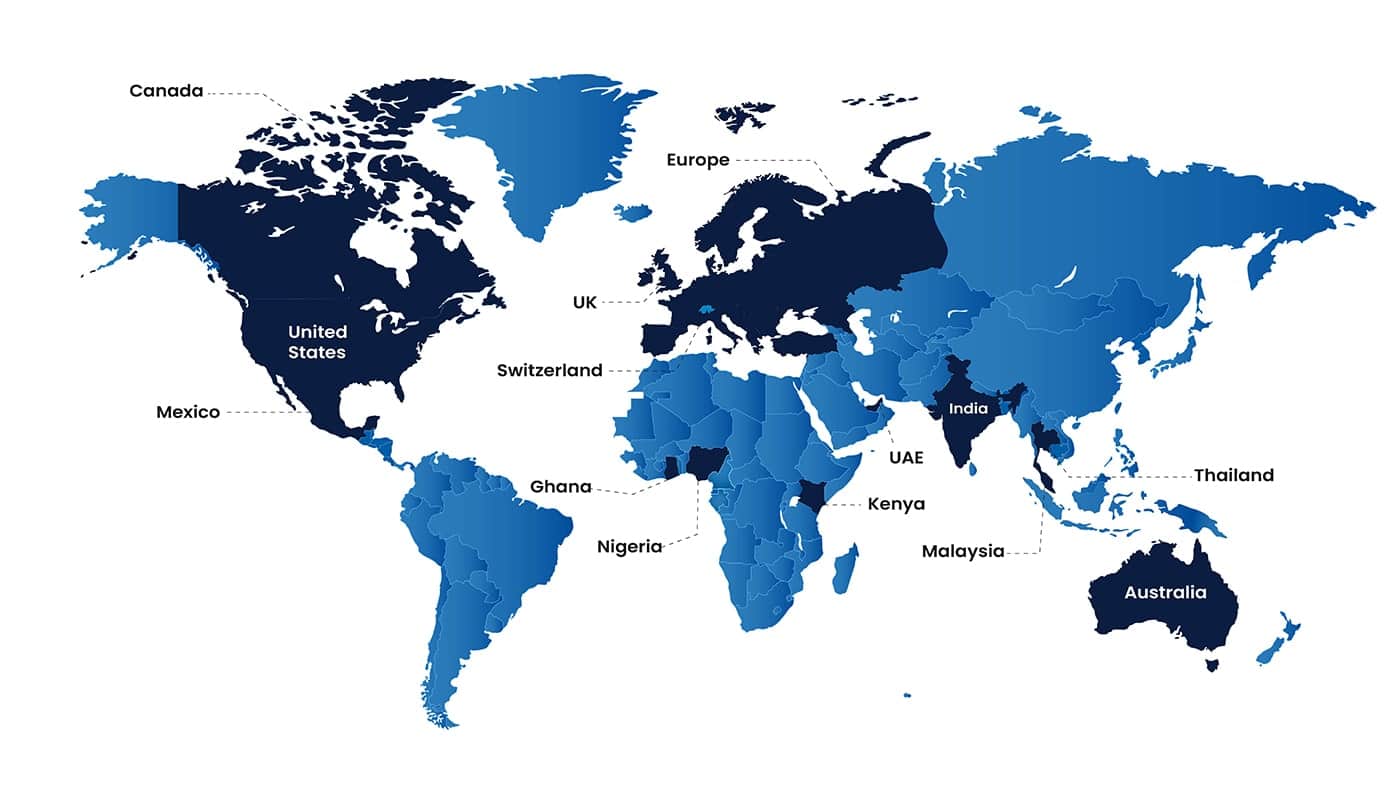 Contact us
Showroom Address
G-13 Fera Residence,
No 47 Jalan 34/26 Wangsa Maju, 53300,
Kuala Lumpur– Malaysia
Get in Touch
Please don't hesitate to contact us, we will be delighted to answer your questions.