Reliable, Safe, and Affordable Home Lift Solutions Provided by Nibav Home Lift Supplier in Malaysia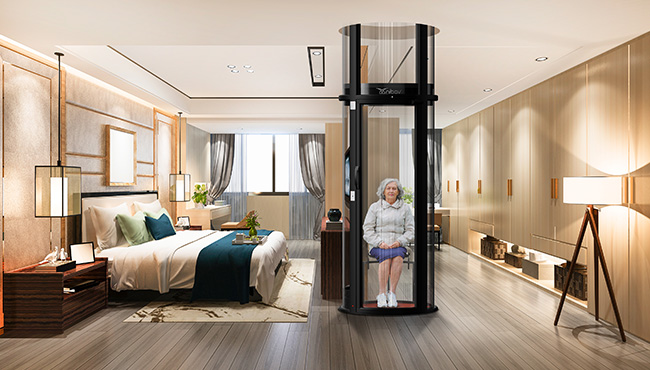 Nibav Home Lift Supplier in Malaysia is a leading provider of home lifts in the country. The company has been in the business of providing home lift Supplier solutions since 2002 and has been successful in delivering quality products and services to its customers. Nibav's products are known to be reliable, safe, and affordable, making them the preferred choice of many homeowners and businesses in Malaysia. The company offers a wide variety of home lift solutions, including both permanent and portable lifts. The company also offers lift maintenance and installation services to ensure that its products are working properly and meeting customer expectations. Nibav is committed to providing the best home lift solutions.
Nibav lift Trusted Lift Supplier in Malaysia!
Nibav Lift Supplier is a leading lift supplier in Malaysia. We specialize in offering a complete range of lifts, elevators, and elevators for residential, commercial, and industrial settings. We have over a decade of experience in providing reliablfe, efficient, and cost-effective solutions for a variety of applications. Our team of experienced engineers provides high-quality installation and maintenance services, as well as 24/7 after-sales support. We also provide customized solutions that are tailored to the individual requirements of our customers. Our products are certified by the Malaysia Department of Standards and have been tested to comply with the latest international safety and quality standards. With our commitment to providing the best-in-class services and products, Nibav is the ideal choice for your lift needs in Malaysia.
Reach new heights with Nibav Lifts - Malaysia's top Home Lift Supplier.
Where can I find a reliable home lift supplier in Malaysia?
Malaysia is one of the leading countries in the home lift industry. Some of the leading home lift suppliers in Malaysia include Nibav Lifts. Nibav home lifts provide quality home lifts with various features and safety measures. You can also check out online reviews to get an idea of the quality of the home lifts offered by these suppliers.
Nibav Home Lift Suppliers in Malaysia offer a variety of lifts with a range of features and specifications. Some of the common features of Nibav Home Lifts include:
Platform size: The platform size of Nibav Home Lifts ranges from 4ft x 4ft to 8ft x 8ft.
Capacity: The capacity of Nibav Home Lifts ranges from 200kg to 500kg.
Power: The lifts are powered by either a single phase or 3-phase power supply.
Accessibility: The lifts are accessible from either the ground or from the upper floors.
Safety features: All Nibav Home Lifts come with emergency stop buttons, emergency release mechanisms, and other safety features.
Warranty: Nibav Home Lifts come with a 12-month warranty
"Nibav Lifts - Your trusted Home Lift Supplier in Malaysia. Elevate comfort with us today!"
What are the key factors to consider when selecting a nibav home lift supplier in Malaysia?
The best way to select a nivab lift supplier in Malaysia is to research the different suppliers in the area. Make sure to read reviews, ask for references, and compare prices. Additionally, it is important to make sure that the supplier is reliable and certified to work in Malaysia. It is also important to make sure that the supplier has experience in the type of lift that you need and is able to customize it to your specific requirements. Lastly, it is important to ensure that the supplier is able to provide you with aftercare services and maintenance.
Download Free Home Lifts Brochure